This section currently contains a link to The Genetic Testing Registry (GTR®). This is a National Institutes of Health (NIH) funded central database that provides a location for voluntary submission of genetic test information by providers. The scope includes the test's purpose, methodology, validity, evidence of the test's usefulness, and laboratory contacts and credentials. The overarching goal of the GTR is to advance the public health and research into the genetic basis of health and disease.
Users are able to search by genetic condition or gene [Conditions/Phenotype] to locate their local testing facility and their contact information. For laboratories in Canada, a filter can be applied to display only Canadian laboratories – there is a checkbox on the right hand. See the screenshots below.
Click here to link to the GTR.
Figure 1. GTR Homepage with a search for (hereditary) hemochromatosis testing.

Figure 2. GTR search results for (hereditary) hemochromatosis. To locate laboratories offering testing the user can click on Labs.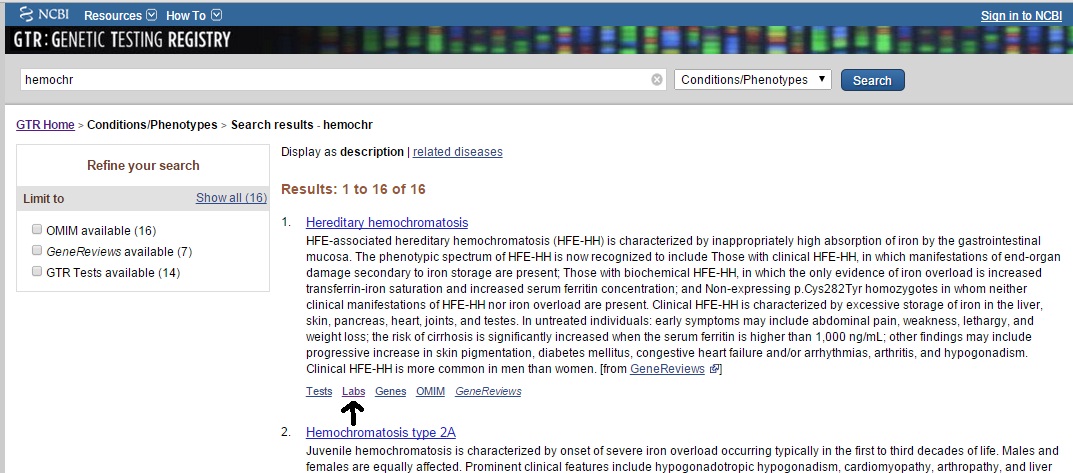 Figure 3. Filters can be applied to GTR search results on the left hand menu so that only desired laboratories are displayed, e.g. Canadian laboratories.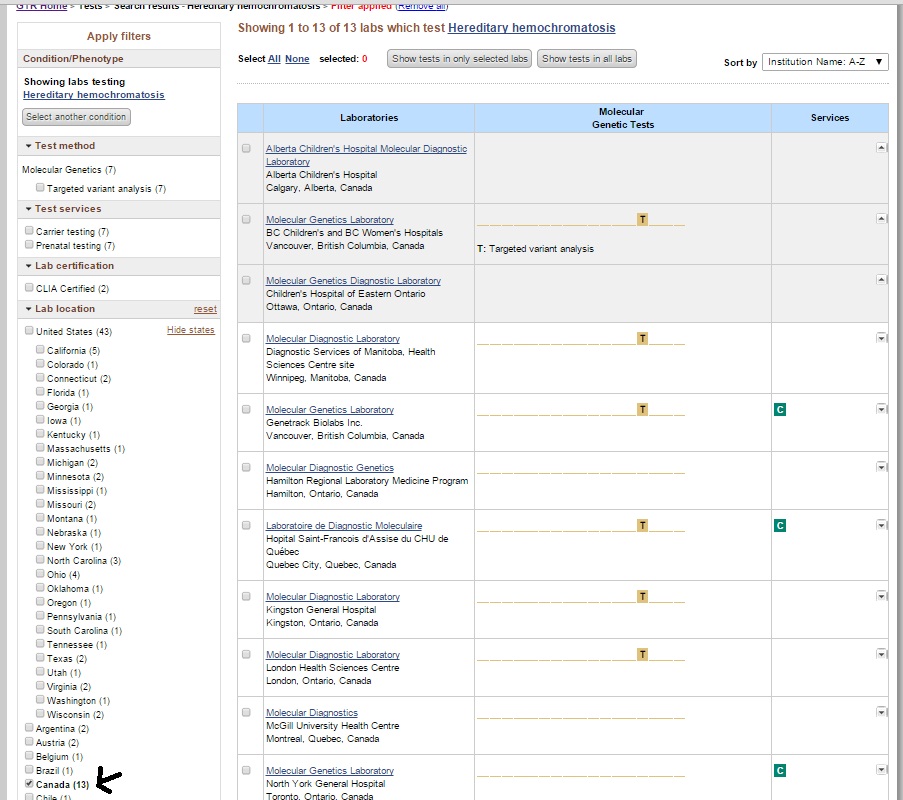 GEC-KO nor the NIH independently verify information submitted to the GTR; it relies on submitters to provide information that is accurate and not misleading. NIH makes no endorsements of tests or laboratories listed in the GTR. GTR is not a substitute for medical advice. Patients and consumers with specific questions about a genetic test should contact a healthcare provider or a their local genetics professional.